Saint Josemaria was born on January 9, 1902. Here are four videos about his life and teachings.
For Saint Josemaria's birthday on January 9, we offer some excerpts from an article published by "Real Clear Religion" entitled "The Tweetable Saint."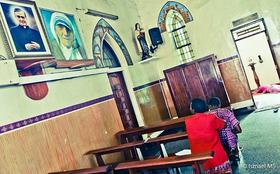 A new video of Saint Josemaria offers 44 brief clips from his oral preaching between 1972 and 1975 in Europe and Latin America. It can be downloaded or purchased from Beta films with English subtitles.
If you really want to be a penitent soul - both penitent and cheerful - you must above all stick to your daily periods of prayer, which should be fervent, generous and not cut short. And you must make sure that those minutes of prayer are not done only when you feel the need, but at fixed times, whenever it is possible. Don't neglect these details. If you subject yourself to this daily worship of God, I can assure you that you will be always happy. (Furrow, 994)
When I see how some people set about the life of piety, which is the way a Christian should approach his Lord, and I find them presenting such an unattractive picture, all theory and formulas, plagued with soulless chanting, better suited to anonymity than to a personal, one to One, conversation with God Our Father (genuine vocal prayer is never anonymous), then I am reminded of Our Lord's words: 'When you are at prayer, do not use many phrases, like the heathens, who think to make themselves...

"Each day be conscious of your duty to be a saint. A saint! And that doesn't mean doing strange things. It means a daily struggle in the interior life and in heroically fulfilling your duty right through to the end."
SAINT JOSEMARÍA

, Founder of Opus Dei