Conversion is the matter of a moment. Sanctification is the work of a lifetime. (The Way, 285)
Opus Dei aims to encourage people of every sector of society to desire holiness in the midst of the world. In other words, Opus Dei proposes to help ordinary citizens like yourself to lead a fully Christian life, without modifying their normal way of life, their daily work, their aspirations and ambitions.
As I wrote years ago, you could say that Opus Dei is as old and as new as the Gospel. It intends to remind Christians of the wonderful words of Genesis: God created man to work. We...
Indianapolis Colts rookie linebacker Daniel Adongo says that the spiritual and human values he learned at Strathmore School in Kenya have helped him...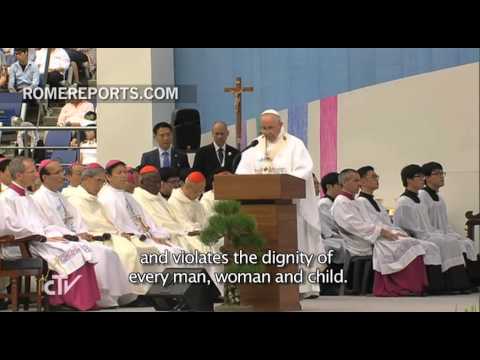 On Friday, August 15, Pope Francis celebrated his first public Mass during his 5-day visit to South Korea, in the World Cup Stadium in Daejeon.
From July 28 to August 3, as part of his pastoral trip to 6 countries in Central America, Bishop Echevarria visited Nicaragua and Costa Rica and met...