Perhaps there is no greater tragedy for man than the sense of disillusionment he suffers when he has corrupted or falsified his hope, by placing it in something other than the one Love which satisfies without ever satiating. (Friends of God, 208)
If we transform our temporal projects into ends in themselves and blot out from our horizon our eternal dwelling place and the end for which we have been created, which is to love and praise the Lord and then to possess him for ever in Heaven, then our most brilliant endeavors turn traitor, and can even become a means of degrading our fellow creatures. Remember that sincere and well‑known exclamation of St Augustine, who had such bitter experience when God was unknown to him and he was...
The miracle that opened the way to his beatification was the cure of a Florida mother's child still in the womb. Saint Josemaria described him as a...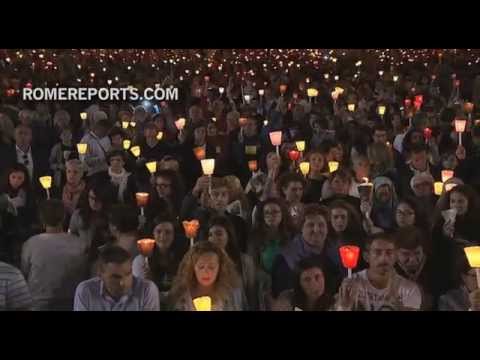 On October 4, Pope Francis presided over a prayer vigil for the Synod on the Family, and urged couples to be open to the gift of life.
An article by the Prelate of Opus Dei published in "Palabra." "The ceremony on the upcoming 27th of September reminds us once again of the universal...