You must love, venerate, pray and mortify yourself for the Pope, and do so with greater affection each day. For he is the foundation stone of the Church and, throughout the centuries, right to the end of time, he carries out among men that task of sanctifying and governing which Jesus entrusted to Peter. (The Forge, 134)
The supreme power of the Roman Pontiff and his infallibility, when he speaks ex cathedra, are not human inventions. They are based on the explicit foundational will of Christ. How foolish it is, then, to confront the government of the Pope with that of the bishops, or to reduce the validity of the pontifical Magisterium to the consent of the faithful! Nothing is more foreign to it than a balance of powers; human moulds of thought do not help us, no matter how attractive or functional they may...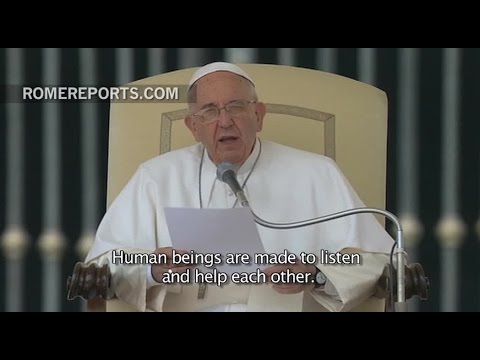 In his April 15 general audience, Pope Francis spoke about the difference and complementarity of man and woman, foundation of marriage and families.
The 3rd book by Saint Josemaria translated into Vietnamese, it was published in Ho Chi Minh City just in time for Holy Week 2015.
The students taking part in UNIV Forum 2015 gave Pope Francis a painting of the Holy Family's flight into Egypt, to show their solidarity with the...